Johnson Cleaners is among the best-known and best-loved high street dry cleaners in the UK and is the UK's leading dry cleaner and aftercare provider for clothing. We have over 190 branches throughout the UK, two specialist cleaning operations and the best trained teams in our industry. We lead our market, innovating to stay relevant and to provide our customers with the very best service possible. Just as we care for the dry cleaning needs of over a million UK consumers every year, we are pleased to offer a comprehensive range of services designed for businesses of all sizes.
From
laundry and ironing services
for everyday clothing and shirts, to dry cleaning formal and business wear, caring for your garments or helping you to Spring Clean your home with our
curtain cleaning, duvet cleaning
and
rug & carpet cleaning
, Johnsons are committed to giving be the best after-care possible to your clothes and household fabrics. For more bespoke items such as
wedding dresses
, suedes & leathers, including
cleaning motorbike leathers and sheepskins
, we combine the dry cleaning craft with modern technology to return items to as close to their original condition as possible. We even offer an
alterations & repairs
service to help give your garments and textiles a new lease of life. In many of our stores we offer
watch repairs and key cutting service
too.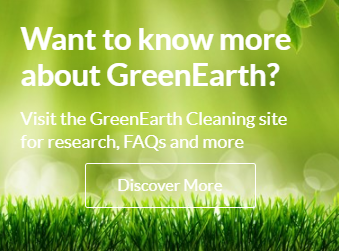 At Johnsons we care for the environment as well as your clothes. We co-founded and introduced into the UK market a new dry-cleaning solution called GreenEarth®.
Based on silicon cleaning technology and not the traditional, harsher petrochemical solution, GreenEarth® is a gentle, environmentally non-toxic solution dry cleaning product.
Proven to clean just effectively, but without the harsh chemical smell, because GreenEarth® is a gentler clean it can helping to protect your clothes and the environment at the same time. Johnson Cleaners are the only national retailer in the UK cleaning with GreenEarth®.
With an impressive heritage of 200 years on the high street that dates back to 1817, nearly 200 branches nationwide as well as 170+ drop-off locations in Waitrose stores, the extensive range of services offered including specialist garment cleaning continues to grow and develop.
Workwear and Corporate wear specialists
Johnson Cleaners is experienced in dry cleaning and laundering all items of everyday workwear:
Formal Suits
Shirts
Smart/Casual Wear Uniform styles – polo shirts, sweatshirts
Aprons
Laboratory Coats/Protective Wear
Plus specialist garments that you may have for hire or re-sale such as wedding dresses and evening wear