Johnsons dry cleaning is different, we are the only national UK dry cleaner that uses a product called GreenEarth®, which delivers first class cleaning results whilst being 100% non-toxic to the environment. Most other dry cleaners use Percholorethylene, a petrochemical based chemical solvent which is potentially hazardous to the environment and can also fade colours, melt sequins and embellishments, and change the shape of your garments.

Business Wear
Professional dry cleaning can help you to get the most wear out of your business wardrobe while also ensuring that it stays looking sharp. All our Johnson Cleaners branches offer a professional dry cleaning service for all your businesswear needs, including suits, dresses, jackets, trousers, skirts and ties. Plus our pristine shirt laundering service will keep your shirts crisp and crease-free. Risks associated with home washing include shrinkage, colour fade and loss of shape, so let the experts take care of it and be sure that your businesswear gets the treatment it deserves.
Supercrease®
First impressions count, why not make yours permanent?
One application of Supercrease® ensures the pressed crease on your trousers remains in place, clean after clean. This means that whatever the weather or however long you sit at your desk, your clothes will remain looking freshly pressed.
Proven to withstand over 150 wash and dry clean cycles.
Waterproof, heat resistant and stays sharp through long periods of travel.
Works on all fibres, natural and man made.



Coat Cleaning
Whether it's your favourite coat or woollen winter warmer, or colleagues can keep your coats looking fresh season after season. Our in-branch teams will inspect your item and identify the appropriate after care programme it needs to achieve the best possible results, taking into consideration the material, level of soiling and care label instructions.

Can't get to your local Johnsons Branch? Try our online service with convenient collection and delivery. It's couldn't be easier to give your winter woollen coats a freshen up, simply place your order online and we'll do the rest. Thanks to the facilities, equipment and fabric technicians employed at our Specialist Centre, Johnson Cleaners are also able to clean and restore outerwear made from more specialist fabrics, including Leather, Suede, Sheepskin, Feather-Filled Jackets, Faux Fur, Skiwear and Reproofing for waterproof garments.

Formal Wear

A special occasion coming up? Whether it's that favourite outfit for a wedding, a tuxedo for a corporate event or a sparkly dress for a festive night out, our colleagues are here to help you look your absolute best. Johnson Cleaners also have the facilities, equipment and expertise to deal with items that require further care and attention, such as multi-layered ball gowns or heavily embellished garments. These will be sent to our Specialist Centre. Service times vary depending on the garment, but our in-branch team will discuss this with you when you place your order, so you know when your item will be ready to collect.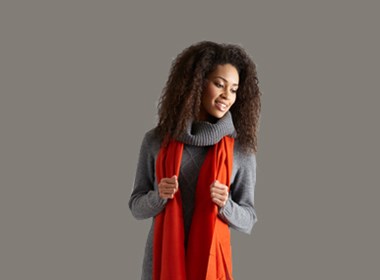 Woollens and Knitwear
Ever wondered about the best way to care for your woollens? Natural fibres can be difficult to care for at home so our team at Johnsons are here to get the best results for you. We can care for your full range of woollens and knitwear, including Cashmere, Lambs Wool, Merino, Angora and Mohair.
We will clean according to the care label recommendation, which includes treatments such as hand washing and flat drying, delicate machine washing or GreenEarth® dry cleaning. Our colleagues will take extra care to ensure your woollens are returned soft to the touch, bright and fresh.